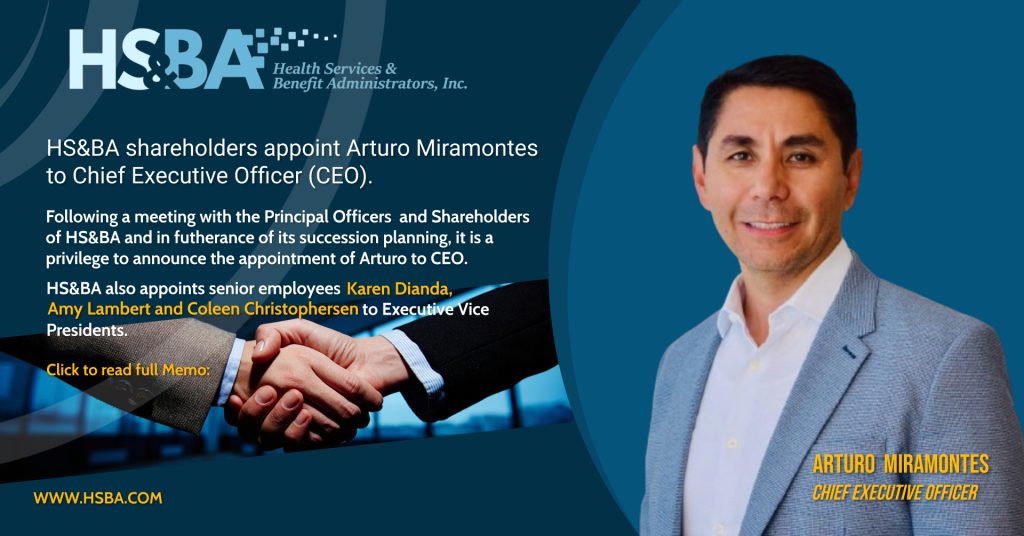 HS&BA appoints Arturo Miramontes to Chief Executive Officer.
Following a meeting with the Principal Officers and Shareholders of HS&BA and in furtherance of its succession planning, it is a privilege to announce the appointment of Arturo to CEO. Read Memo:
A Message to Our Valued Clients

As part of our workforce continuity strategy, our staff is operating remotely and available to assist plan participants and employers during this unprecedented event.  Our team is putting forth their best efforts to deliver excellent customer support during this difficult time and we do not expect any interruption in service.
If you have any questions, please do not hesitate to contact us at 925-833-7300. You can also request a call back by appointment. Click here to access the appointment scheduler. 
Stay up to date with centralized COVID-19 resources links below: